Running a business effectively requires overseeing a range of tasks that need to be performed both regularly and effectively. For businesses with multiple staff, payroll is one of the most costly and time consuming tasks for an organisation.
Outsourcing payroll duties to an experienced professional firm can result in many benefits.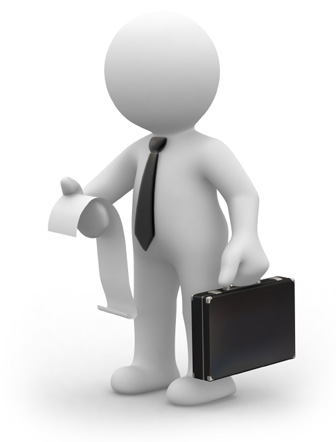 1. Free up time to focus on other things
Outsourcing your payroll allows your business to free up time to focus on other important aspects of the business. It can be a time consuming and monotonous task, that eats into your productivity. In a recent study, Inc magazine showed payroll to be the number 1 task for companies to outsource.
2. Reduce Costs
For an average business with 10 employees, you can spend thousands every year on direct labour costs alone to perform payroll tasks. A professional provider will actually work out cheaper than hiring a part time bookkeeper.
3. Utilise Expertise From Outside
With regular changes to government forms, legislation and withholding rates, it can be hard for a business to keep on top of the latest requirements. That's where an in-house payroll system can fall down, with a lack of up to date knowledge. An external payroll company know the industry inside out and keep on top of all the changes. Their use of fast and accurate software, along with their expertise can reduce time spent on your payroll.
4. Avoid ATO Penalties
If you choose to do payroll in-house, any errors you may make can result in penalties from the tax office. Having a professional firm undertake things for you will ensure accurate reporting and no costly fines from the ATO.
5. Eliminate Technology Problems
An outsourced company will ensure the payroll software used is the latest version, and will have the most recent tax tables installed on their computers. Doing it yourself without the latest technologies can mean errors arise, and exposes your business to penalties from the ATO.
6. Avoid Payroll Knowledge Leaving You
Having one person in your company doing your payroll can be a business risk. If they get a new job, all their payroll knowledge and techniques walks out the door with them. Using an outside company means you eliminate the worry of losing your valuable asset.
When considering payroll outsourcing companies, you should consider factors such as experience, industry knowledge and reliability. Crawshay Consultants is a family owned business with over 30 years experience, focusing on accuracy, reliability and integrity.
List of Payroll Oursourcing Companies
Here is a comprehensive list of payroll outsourcing companies in Australia:
Crawshay Consultants - 5/5 Rose Street, Hawthorn East, VIC 3123 - 03 9882 5837
Yes, there is only one company on the list, because we can accommodate businesses of any size, from sole traders to SMBs to larger corporations. We have years of experience, all the latest industry knowledge, and can put together a cost effective payroll solution for your needs.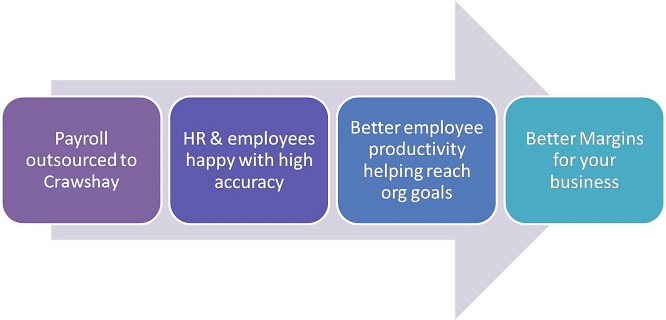 To find out more, or simply have a chat about your options, call 03 9882 5837.